Adjustable butt for game rod. Adjustable butt to change a straight butt to a bend butt.
Instantly change butt angle with a toggle button.
Change butt end on the go.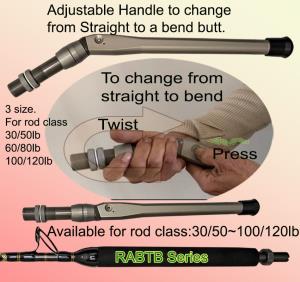 Adjustable bend butts available for rod class . 30/50lb . 60/80lb, 100/120lb.
Adjustable butt machined from Aircraft grade aluminum alloy.