Osprey Fishing reels: Spinning, casting , trolling, jigging and fly casting.
Our manufacturing range covers: Spinning reels from #2~10. Casting reels from #2 to #7. Baitcasting reels from #10~#20. Trolling reels from size #20W to #130W. Jigging reels from #12~#30. Fly reels from 3/4~9/10.
Anti shine carbon drag disc on all saltwater reels. Reels for saltwater fitted with Stainless BB.
We also handle make to order reels as per customer customised color and label.
Osprey Spinning reels range from #2000 to #10000.
Spinning reels available with BB from 2 to 12.
Baitrunner and surf casting spinning reels.
Baitcasting reels with magnetic and centrigual casting brake.
Baitcasting reels in 1 or 2 speed
Open and close face baitcasting reels.
2 speeds Big game trolling reels from 30W to 100W
Boat reels with thruster brake
Jigging reels in 2-3 speeds.
Jigging reels with anti lock lever drag control


Overview on spinning reel- showing only the latest range.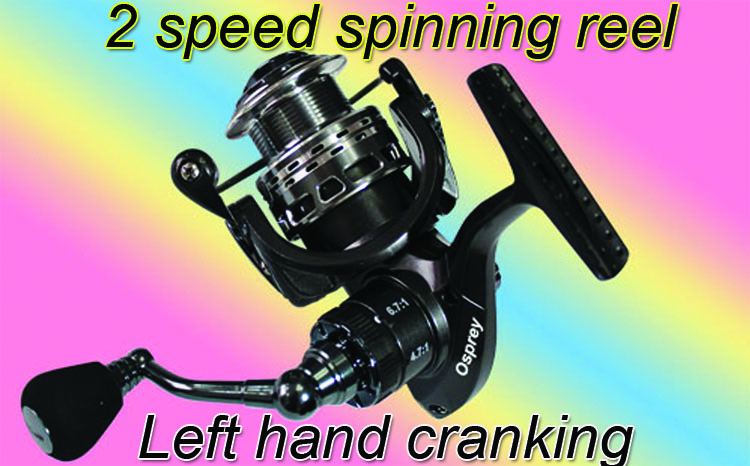 Choose an image to begin

Baitcasting reel and Multiplier reels.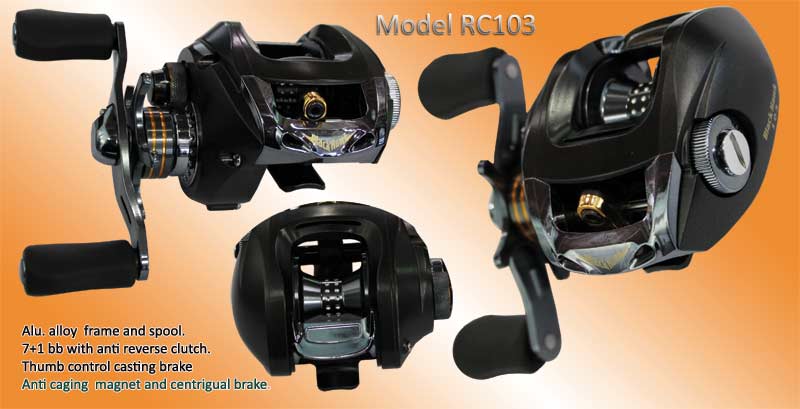 Choose an image to begin



Game and Boat reels.

Choose an image to begin
Fly reels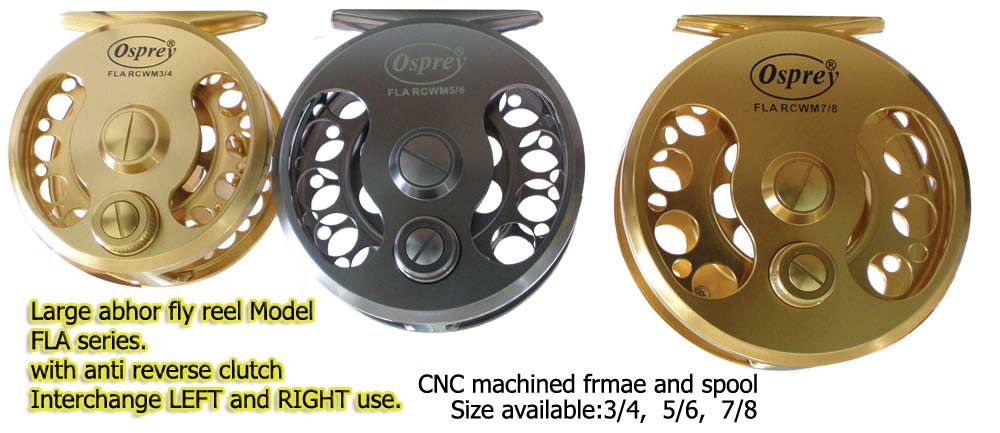 Choose an image to begin